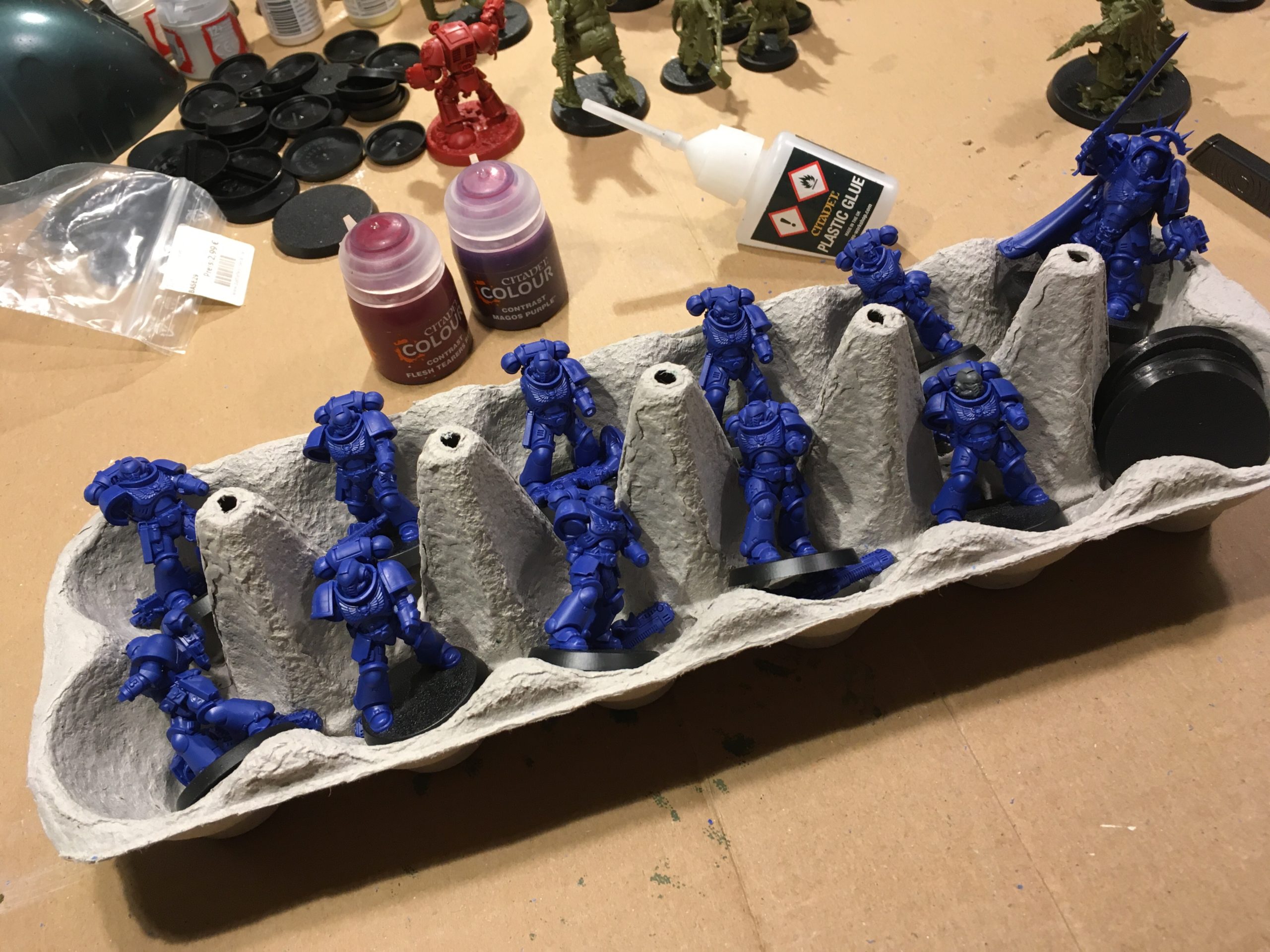 In a spontaneous weekend project we decided to reenforce both Team Chaos and the Blood Angels by dividing the Know no Fear Box between the two of us and speed-paint the troups as a fast update for our storytelling forces.
Two out of three Astartes squads including their captain are awaiting their base coat of paint on my side, while TWA managed to assemble all of the Deathguarders plus his Gellerpox infected from the Killteam box. 16 of them are already basecoated and contrast-washed, too.
Not bad for one weekend! This way we'll soon have an interesting new killteam option, and in the same swing also Primaris Brethren for our maritally combined Blood Angels host to play post-Fall of Baal campaign games.