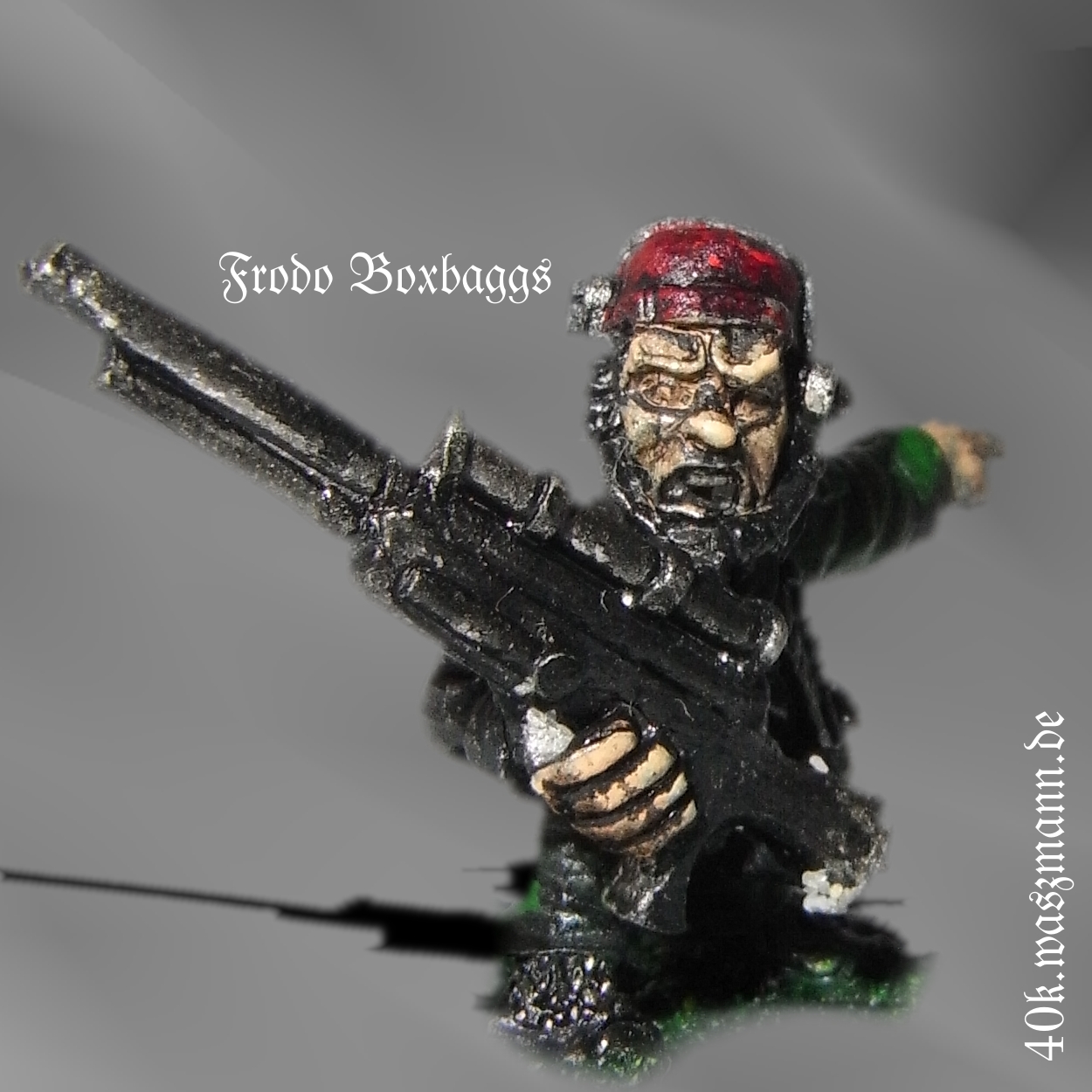 The lieutenant leads the 21st Aquaria's contingent of Ratling snipers under Col. Bloodfist. Himself of a rather special nature, he is revered by Bloodfist for his heroic actions.
"And I truly would not have guessed such a thing from a pot-bellied, gluttonous cousin!" Is a saying Bloodfist has used many times.
Fromo is a very calm person who, deep in faith in the God-Emperor, tries to use the qualities given to him for the good of humanity.
Deutsch
Der Leutnant führt das Kontingent der Ratling Scharfschützen der 21st Aquaria unter Col. Bloodfist. Selbst eher von besonnerer Natur wird er von Bloodfist für seine heroischen Aktionen verehrt.
"Und soetwas von einem kugelbauchigen, fressgierigen Vetter hätte ich wahrlich nicht vermutet!" Ist ein Spruch den Bloodfist schon des öfteren Gebrauchte.
Fromo ist eine sehr ruhige Person, die tief im Glauben an den Gottkaiser versucht die ihm gegbenen Eigenschaften zu Wohle der Menschheit zu nutzen.